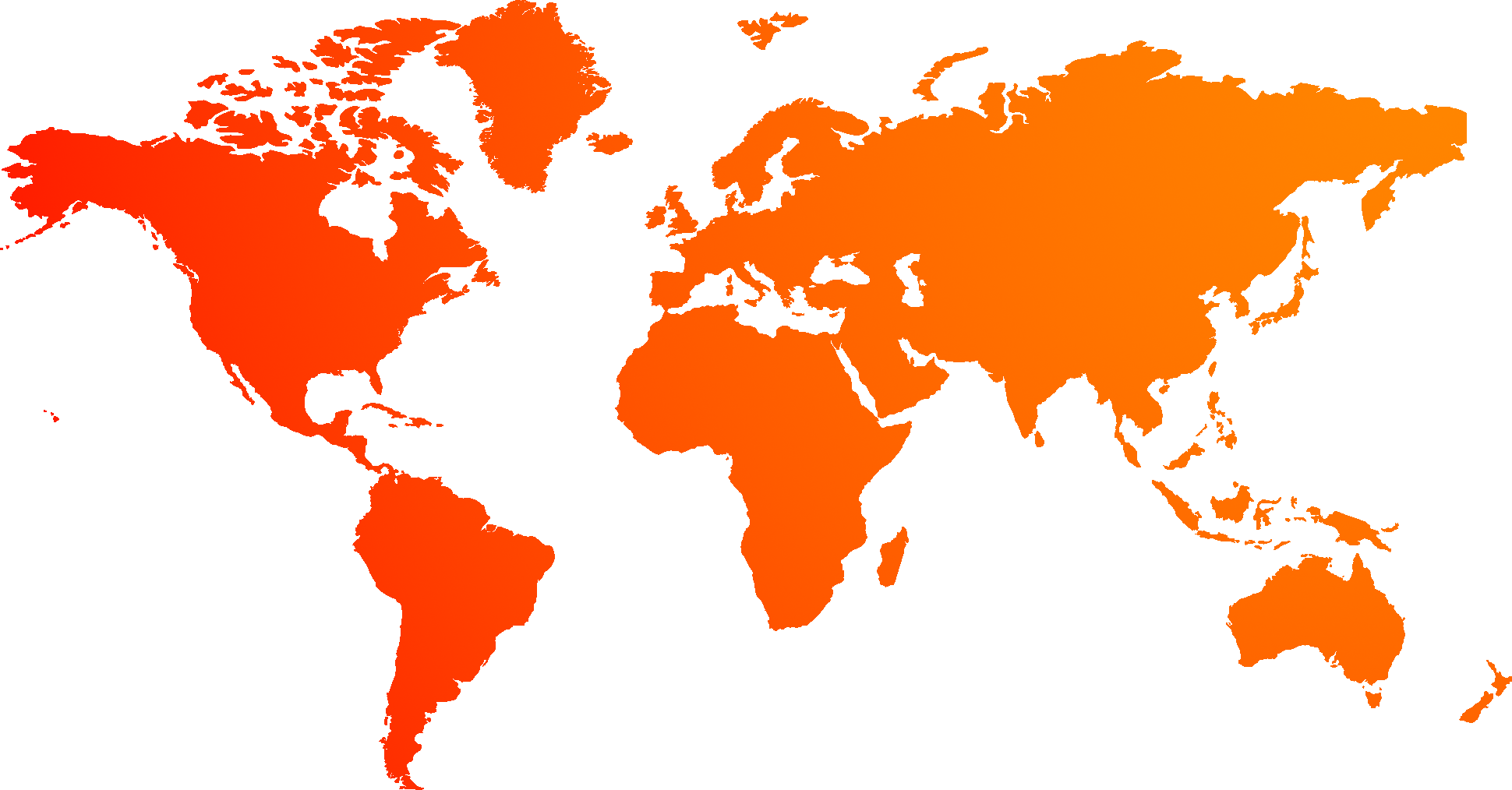 Cameras & Lenses

Tests

Data Points
Compare your Results
Since 2014, FoCal users have been uploading real-world performance data about cameras and lenses.
We carefully process this information to build detailed, real-world profiles of cameras and lenses, and then feed it back automatically through FoCal Pro and FoCal Mobile Pro so you can see how your kit really performs.
AF tuning adjustments required for best image quality
Autofocus consistency and accuracy information
Lens sharpness profiles
Sensor dust information
FoCal Comaprison in Action
See how the FoCal Comparison Data helps you check your kit.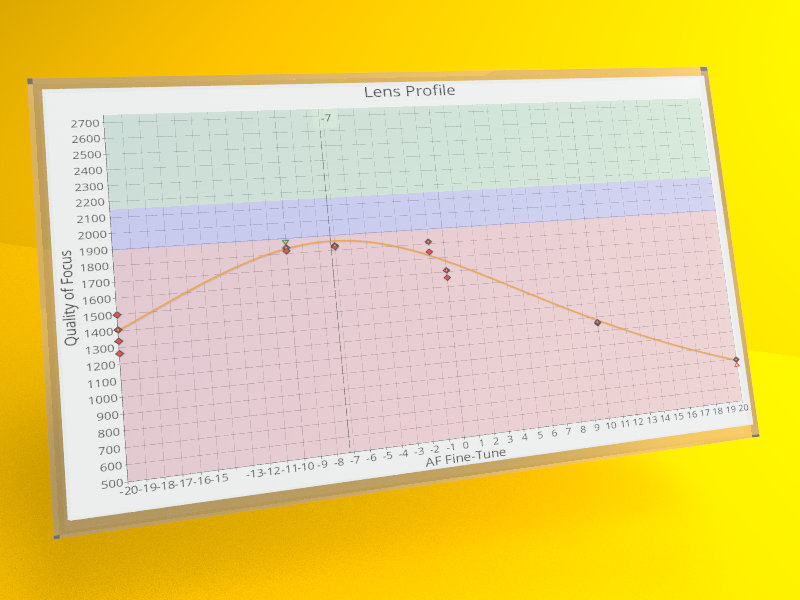 Coloured Overlays
Quickly see how your gear is performing
Red, blue and green areas on charts show ranges of performance:
Above average
Typical Performance
Below average
Easily see if your camera and lenses are behaving normally, or whether they need attention.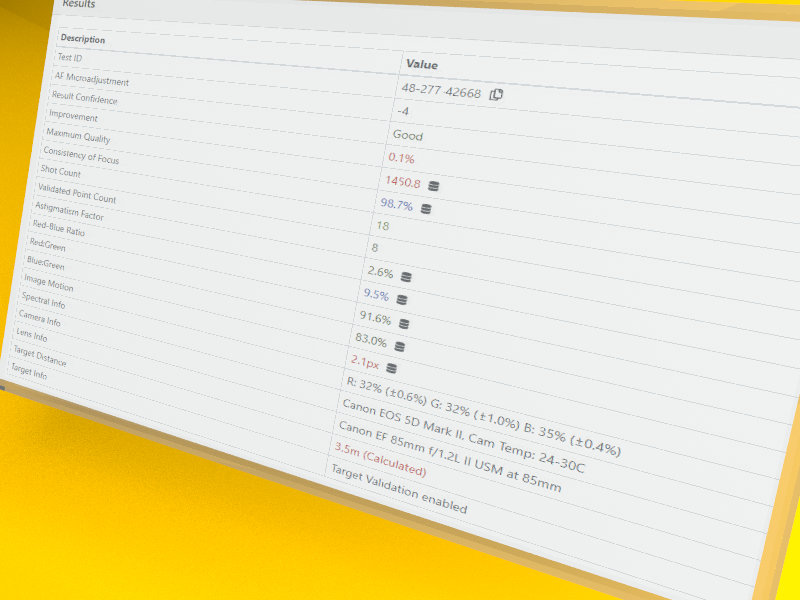 Results Compared
Clear indications in numerical results
The icon indicates where comparison data is available, and numerical results are coloured coded as above average, typical or below average.
You can quickly see in all results tables metrics that are worth investigation, or those where your gear outpeforms the norm.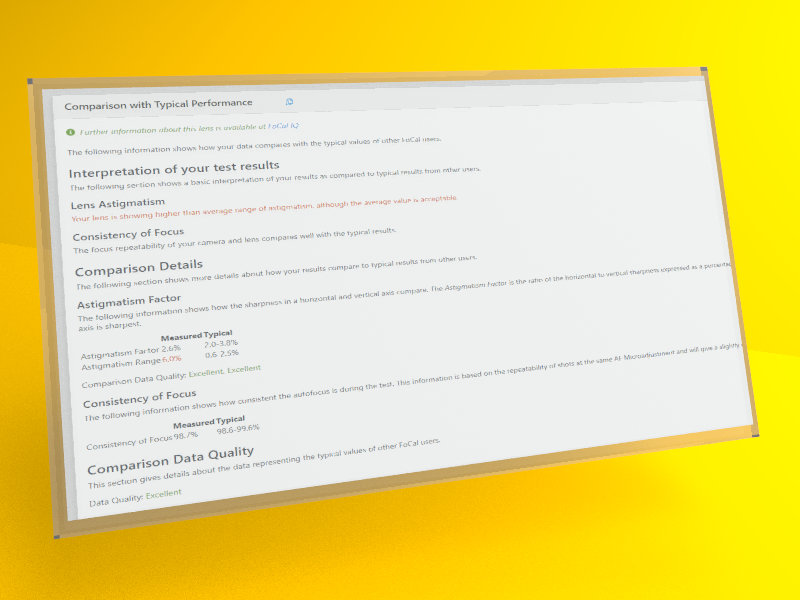 Typical Comparison
Interpretation of Your Results
The Typical Comparison tab shows interpretation of your results compared to the average of other users of the same camera and lenses.
See clear indications of poor - or great - performance relating to focus consistency, lens astigmatism, calibration values and more.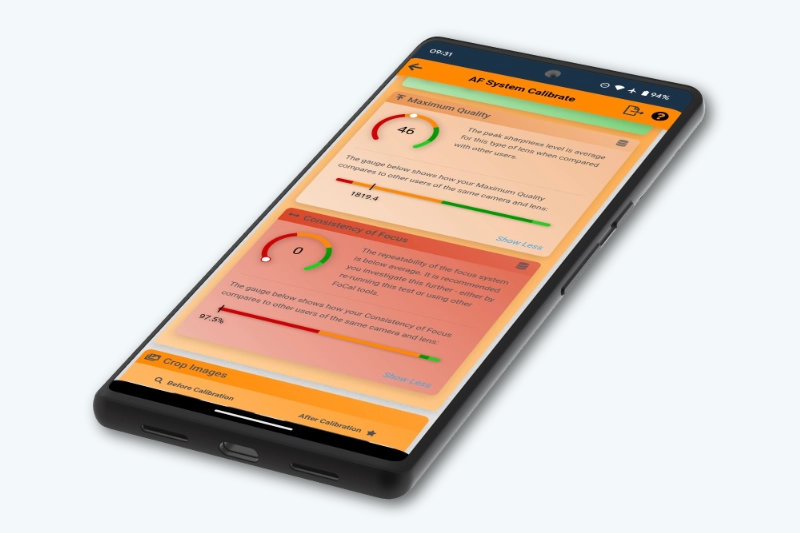 Also supported in FoCal Mobile Pro
Clear and simple comparisons
FoCal Mobile Pro shows performance information for each metric on cards, and those with the icon use real-world comparison data.
Expanding the card shows how your metrics compare to other users of the same gear.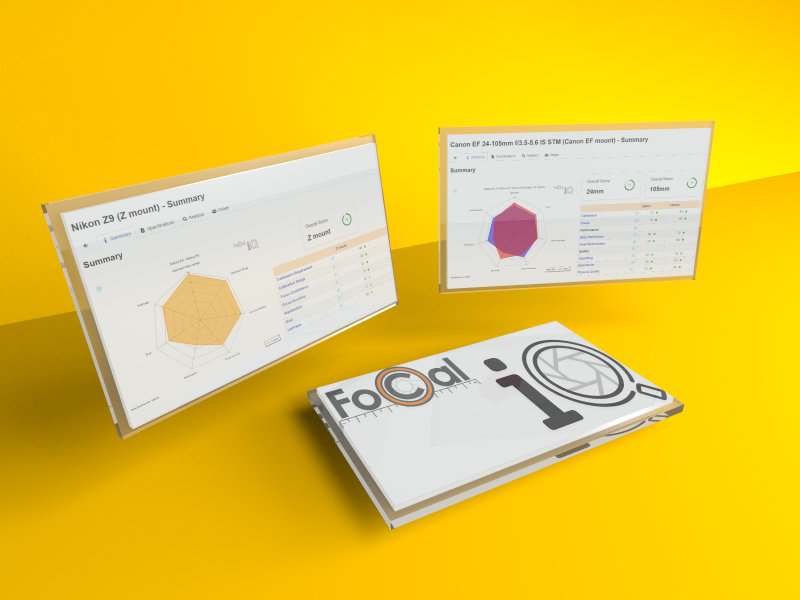 FoCal IQ
Our Database of Camera & Lens Information
As well as feeding the information back to FoCal users to compare their real-world results, we also produce searchable camera and lens information data which you can access at FoCal IQ.
Take a look at detailed information about the performance of over 500 lenses and over 60 cameras:
Autofocus performance and calibration requirements
Lens optical performance and production quality
Camera stabilisation real-world performance
Dust and hot-pixel metrics
and a lot more!
FoCal Products
Find out more about our suite of camera & lens tools