History
With FoCal Pro, you have the ability to review the results of previous tests run on your computer. This applies to tests run with all versions of FoCal, so from the first time you ran FoCal you should find you have a populated history already on your computer.
Accessing the History
To see the history on your computer, you can select the History menu option. This will show the window below (but populated with your cameras, lenses and test results):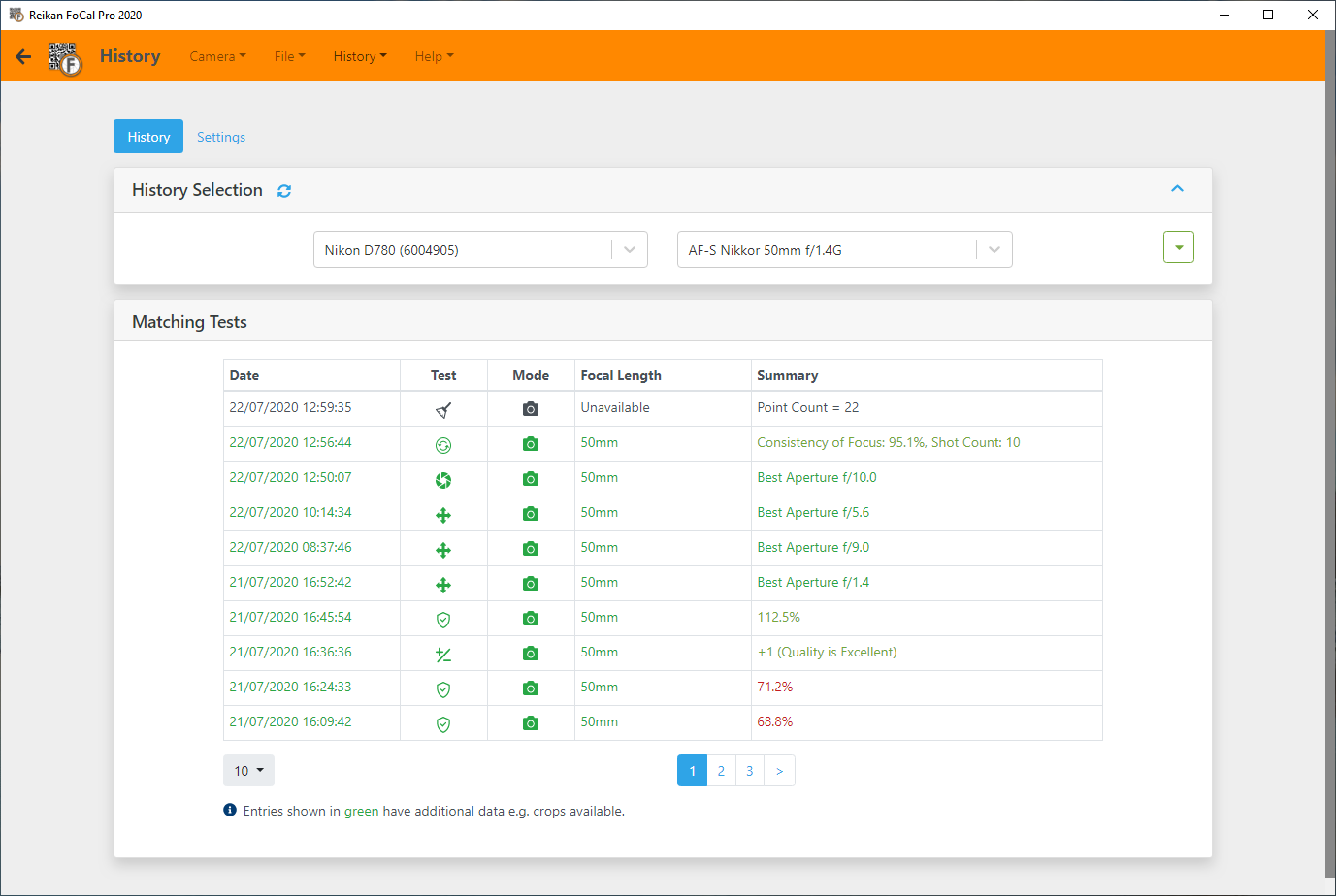 History Page
The main history page shows the history table, which lists all the tests for the specific camera/lens chosen in the History Selection panel at the top.
Click once on any individual test to see more information at the bottom of the page: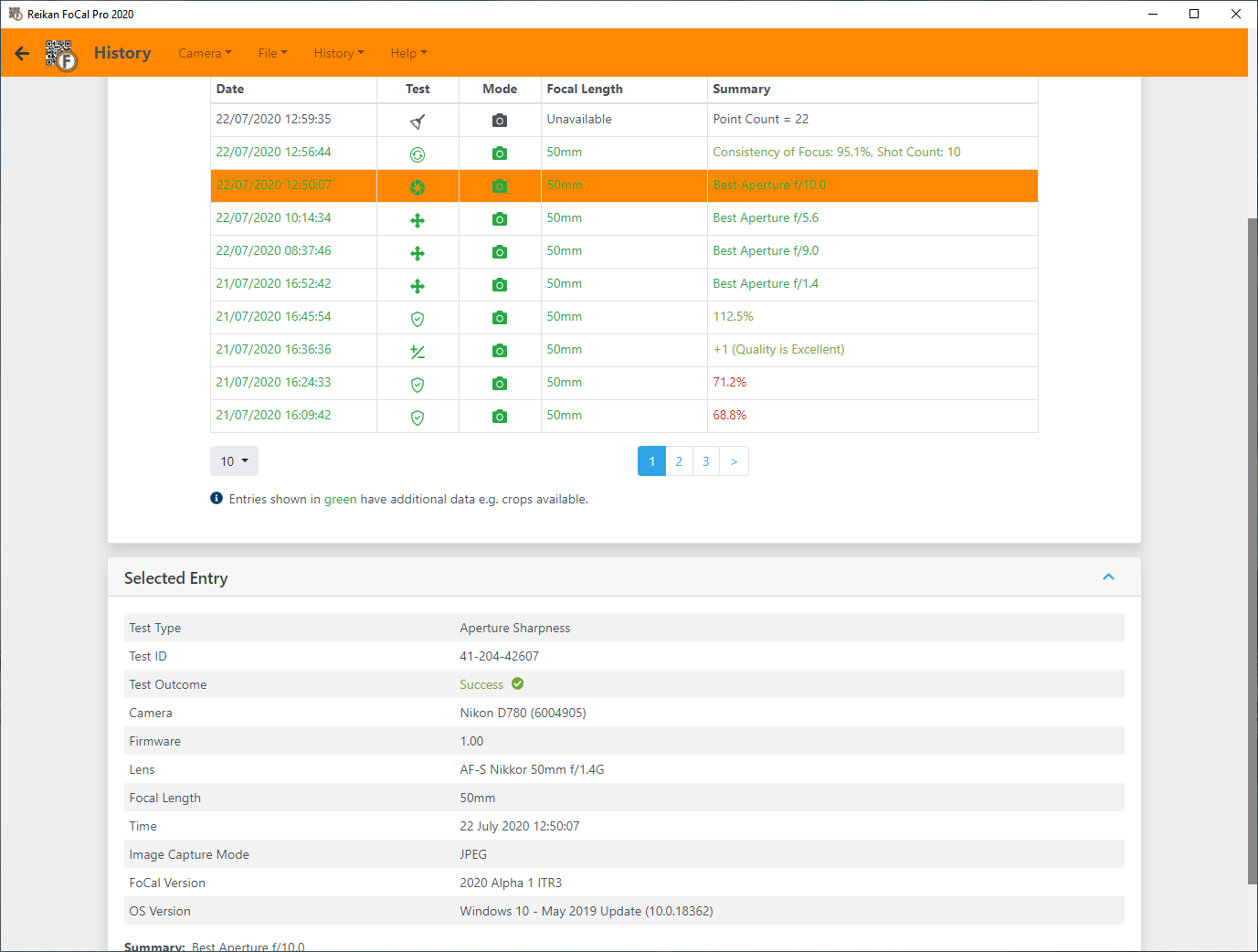 Click twice on an option (or hit the Open Test button in the Selected Entry panel) to open the test and review the information: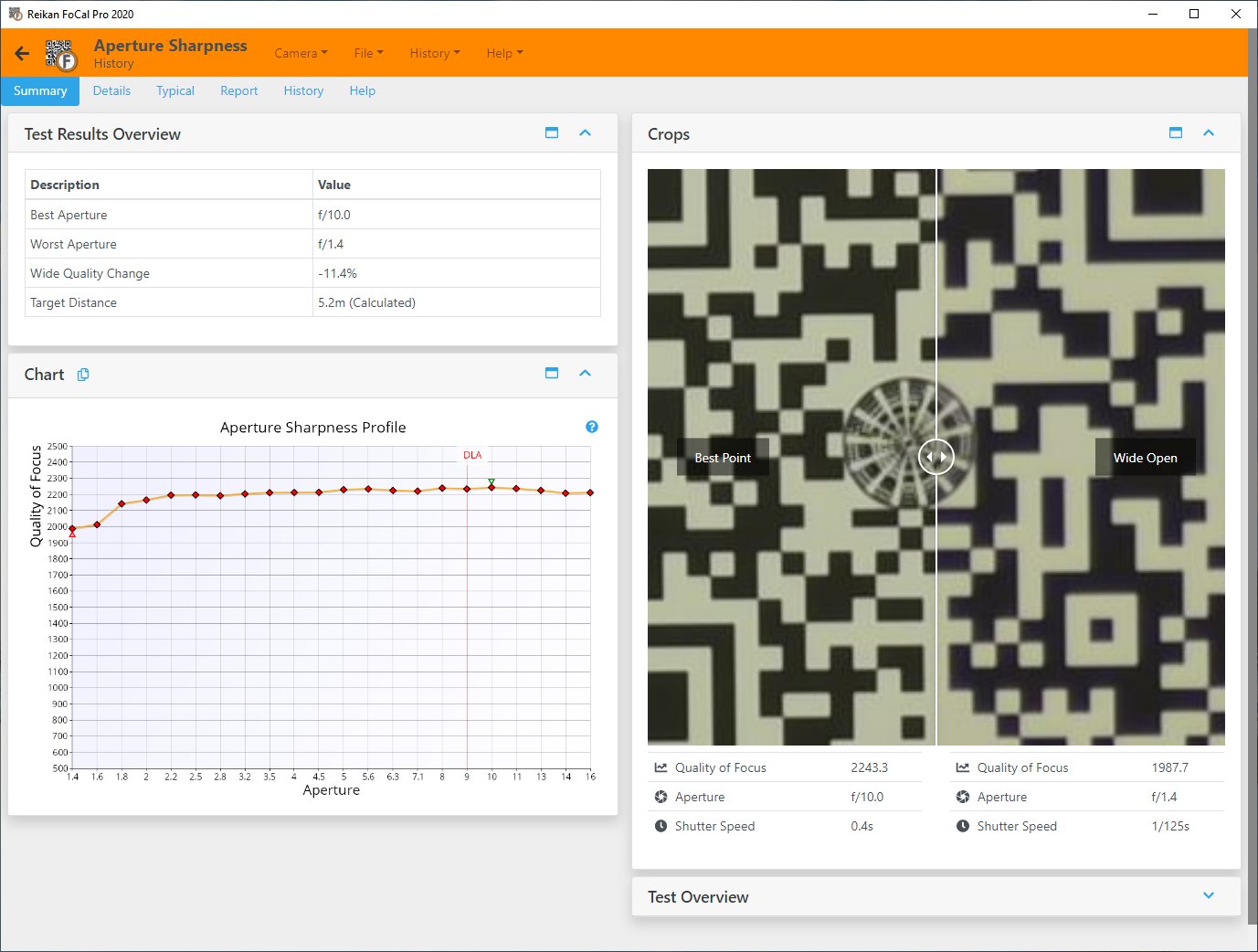 Multiple Tests
You can open a number of history tests, and then choose between them from the History menu, e.g.: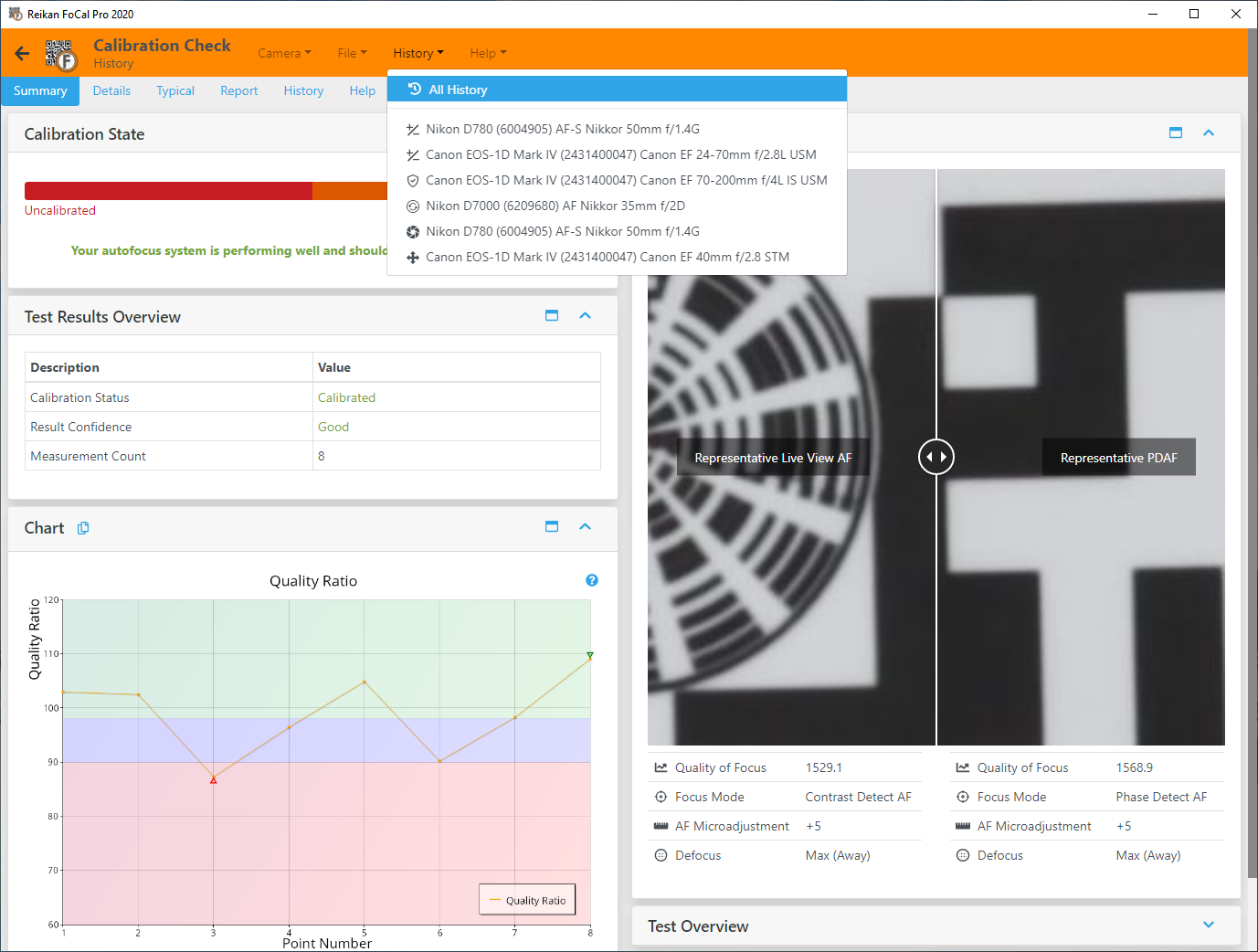 Backup / Restore History
Back on the main History page (History > All History menu option), there is a second tab labelled Settings: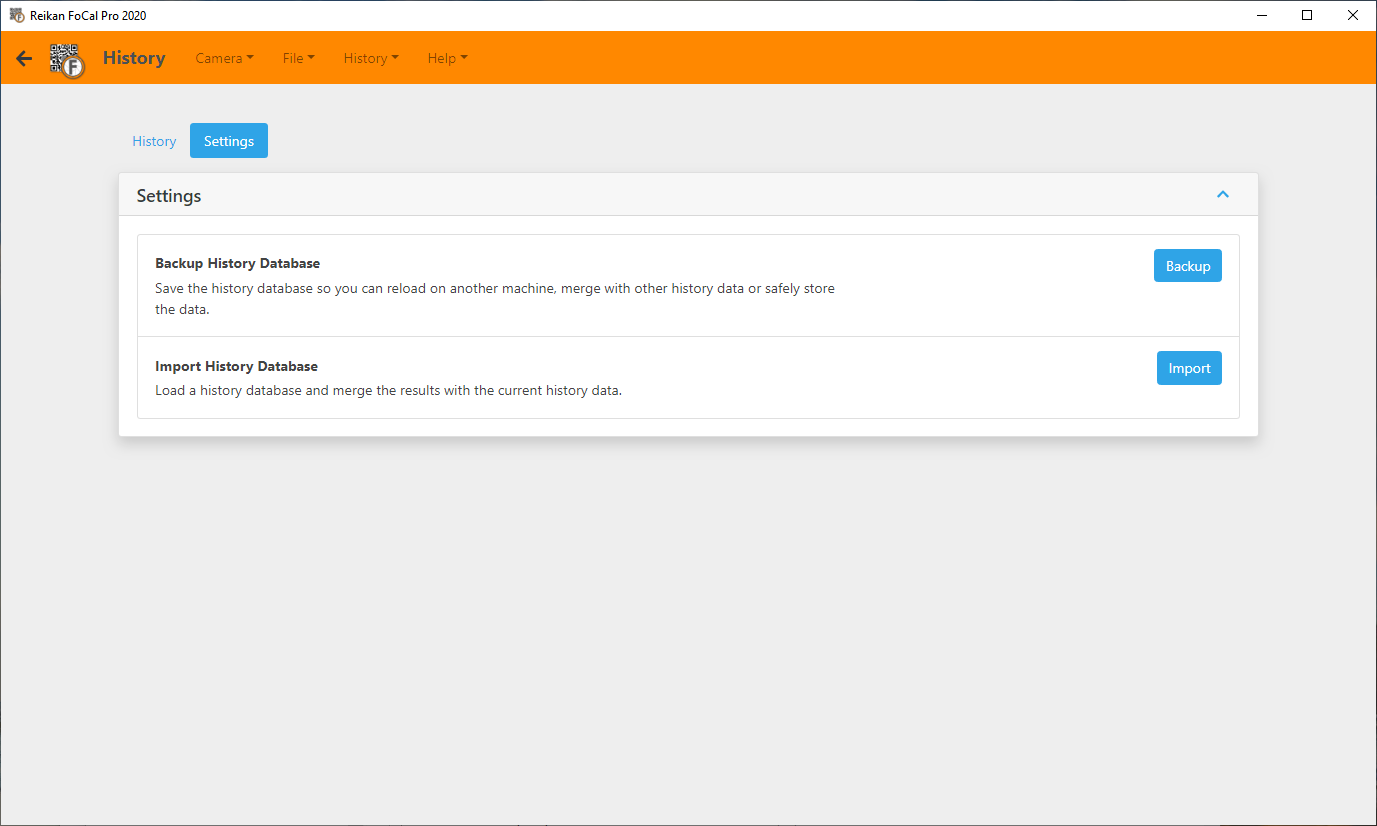 From here, you can backup your history data so it's secure, and if you have a backup it can be restored. Restoring means the data is merged with your current history data – nothing will be lost when restoring from a backup.