Downloading FoCal

When you've got your email with your FoCal login details, head to the FoCal LMS website at http://lms.fo-cal.co.uk and use the username and password to log in.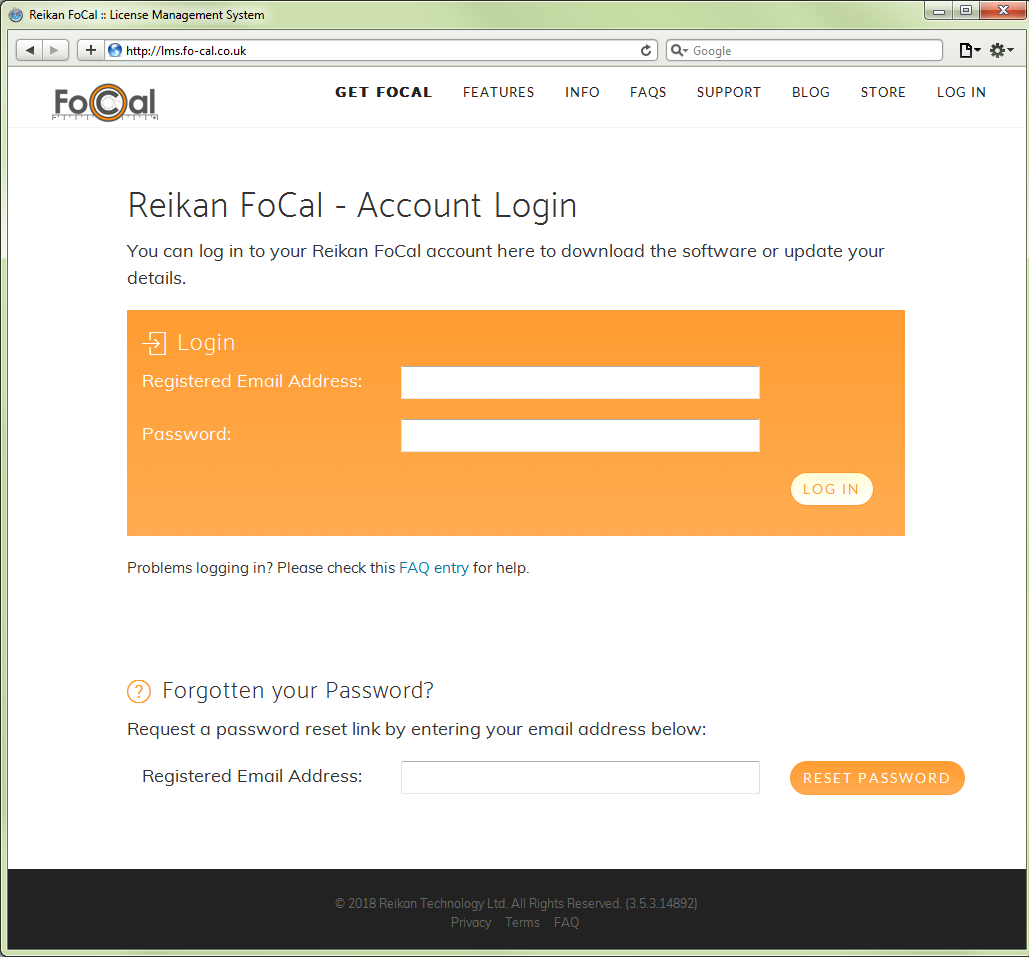 From here, you can choose to download the latest Windows or Mac version of the software (don't worry about any of the other information on this page, it's not important for now).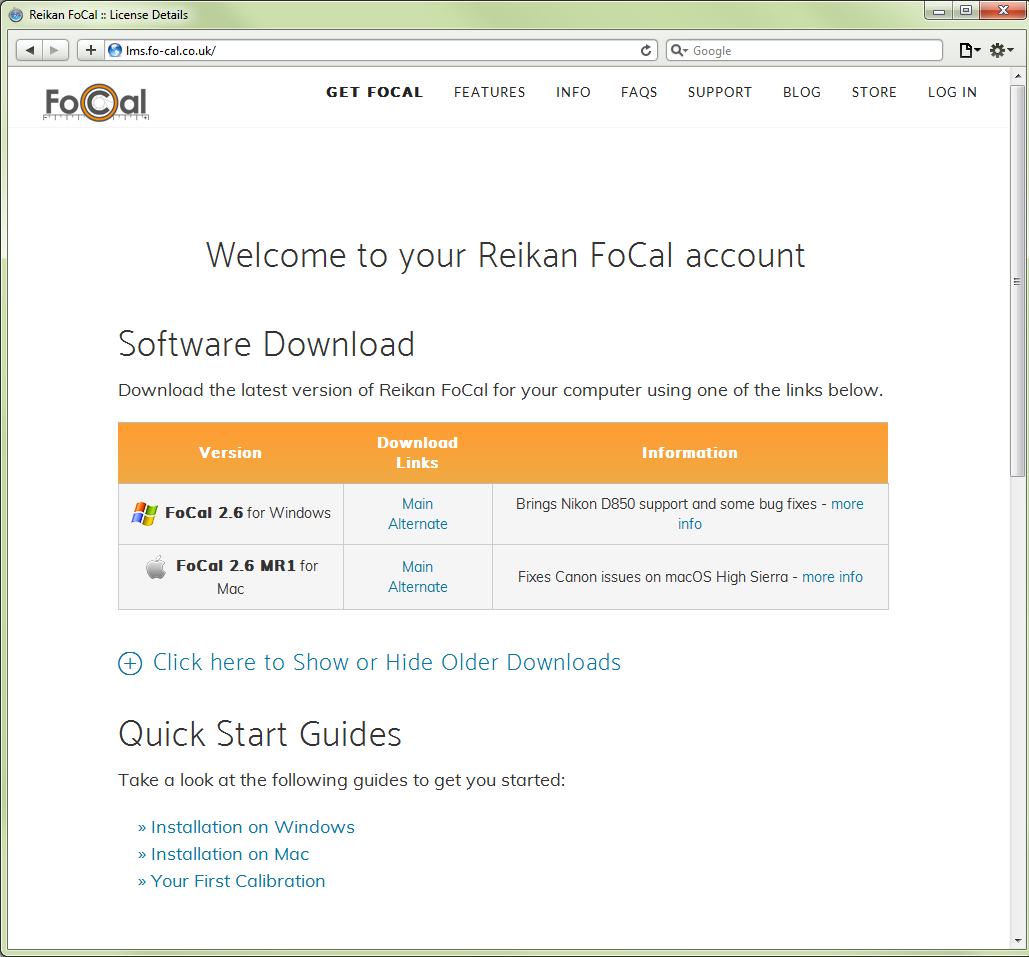 Click one of the download links to download the software.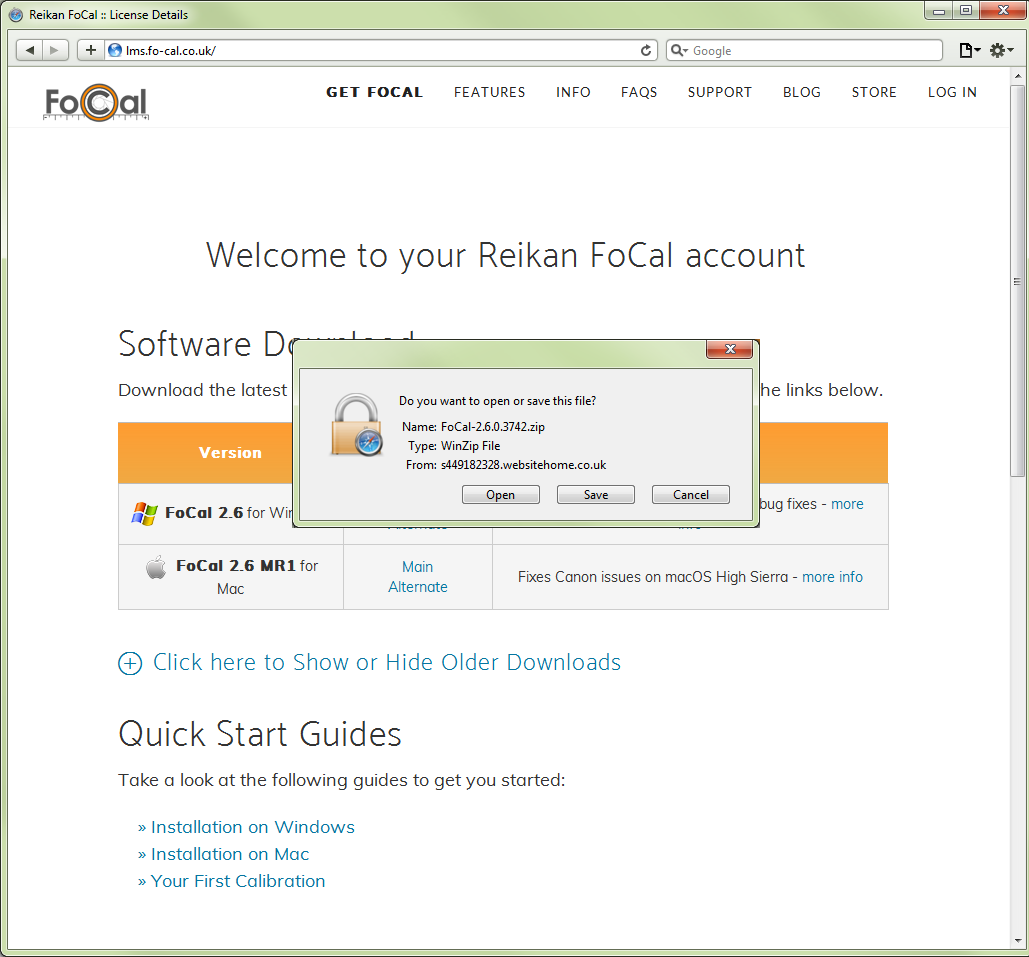 Next Step
Now you're ready to install the software. Choose your operating system to see more: